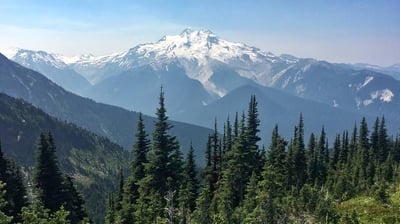 Can you guess where our wanderlusting Professional Engineer is now?
Take a look at the photo and see if you can guess where he is. If you get within 50 miles, you may win a fabulous mystery prize, delivered right to your desk at work!
Clues: he did a lot of hiking, he was not in danger of grizzly attacks, the peak was not a disappointment, and it was not in the upper midwest of the US. Perhaps you can hear the sarcasm in one of the clues.
Test your geographical knowledge and let us know!