Can you guess as to where our mechanical engineer is?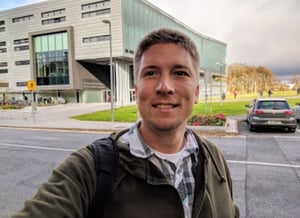 If you are the first one to guess correctly, we will mail you a fabulous prize!

Here are some hints:
The Titanic was built here.
In 1447, mustaches were illegal.
This place has a lot of lush greenery.
Do you think you know? Comment below!