Kablooe vs. APS: Neighbors clash in a racing duel
Yesterday Kablooe Design took on APS (American Preclinical Services) in a go-cart racing contest to see which company could produce the fastest combined racing time. The two companies are medical device neighbors on the north side of Minneapolis, and although the contest was held with the highest level of sportsmanship and friendly neighbor spirit, there was plenty of banter, grit, determination, hard driving, accidents and yes, injuries. (Par for the course)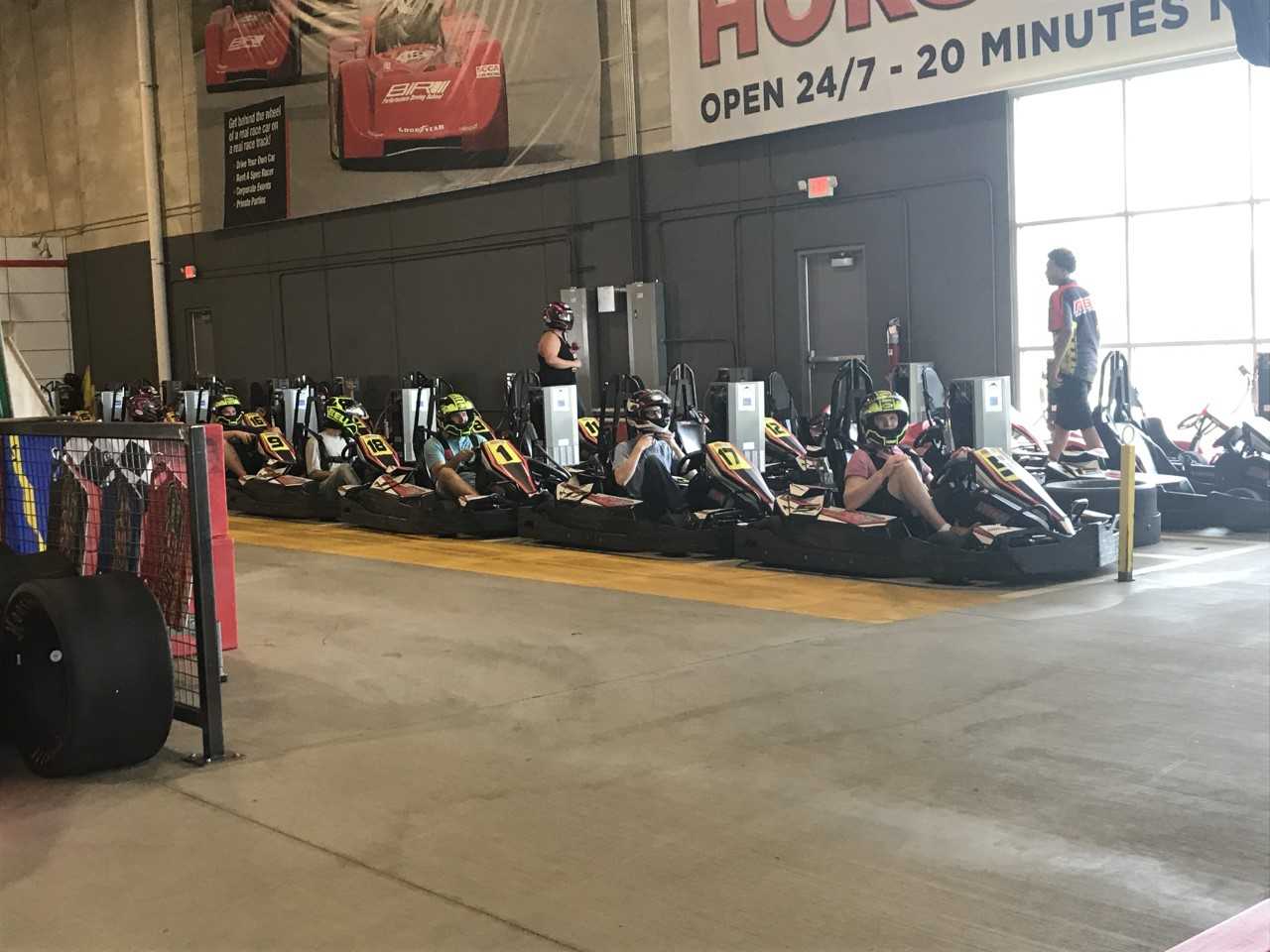 The Kablooe team crushed the APS team in total overall time in these modern go-cart racers that can reach speeds over 45mph on an indoor track. However, APS was missing their star driver, two-time Indy 500 viewer, Michael Frie. Mark Smith, Hank, and The Big Cheese tried to hold their ground as much as possible in the absence of their star driver, but it proved to be not enough against the strong Kablooe team. Brian Mullins and Dallas Erdahl of Kablooe walked away with first and second place honors respectively, while Hank from APS took third.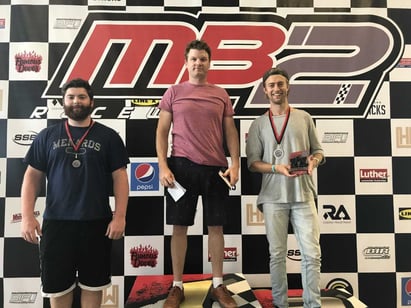 Kablooe now holds the trophy (adorned with APS pigs), awaiting the next match to see if they can continue to hold it, or if it will pass to another team.

And now the search begins. Is there another company that can scrape together 6 drivers to take on the Kablooe team for the trophy? We are looking for takers, and when we find one we will see who keeps the trophy. The loser will have to adorn the trophy with an item representing their company. So, any takers?