The team at Kablooe paid homage to the number that helps make round problems straight.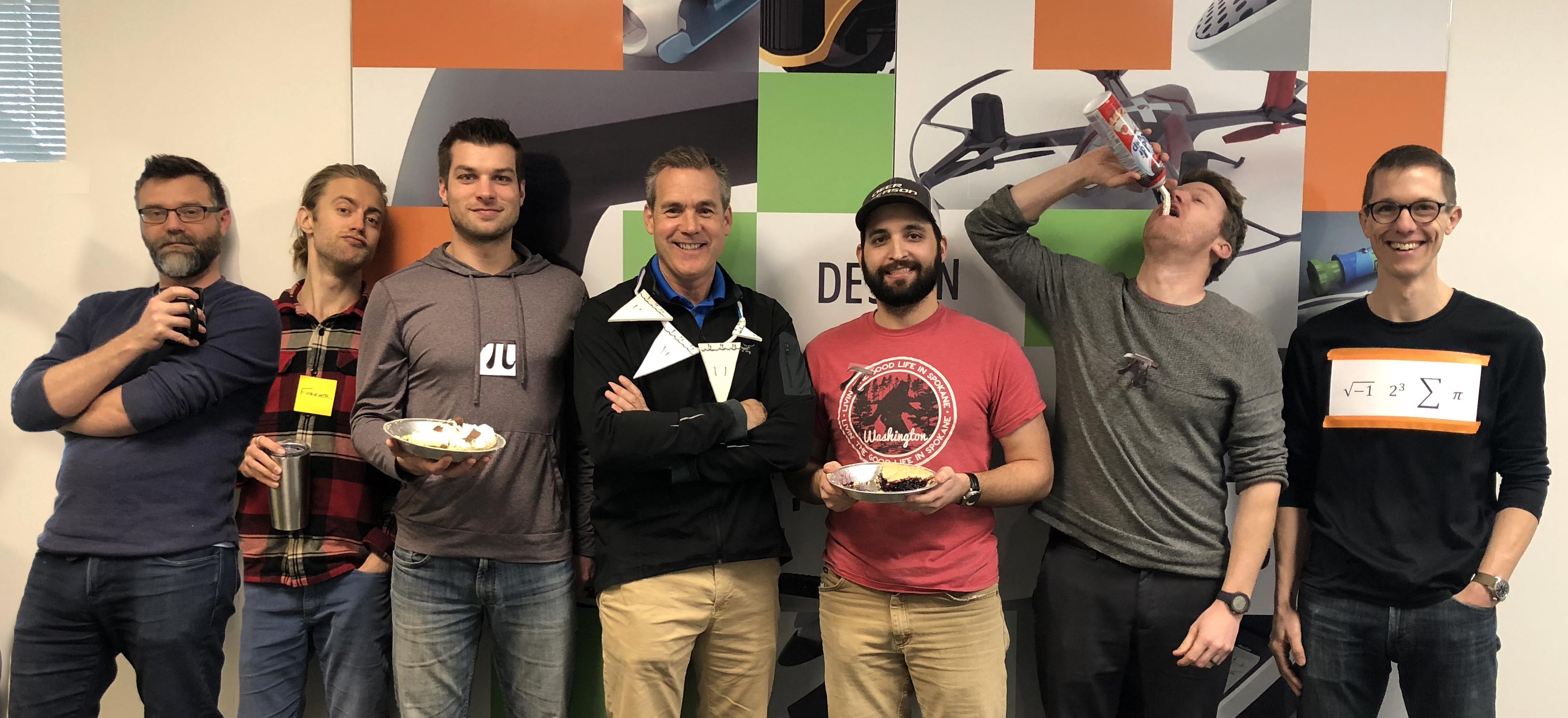 In honor of the prestigous (put pi symbol here), the Kablooe team feasted on blueberry and french silk pie, and held a contest to see who could theme themselves to the occasion best. Among pie necklaces, pi symbol mustaches, and other adornment, a winner emerged. Peter Meinz sported an equation on his chest. Can anyone read it in the photo and interpret its meaning? The meaning won Peter the prize.
What did you do to celebrate pi day?