The saying is often true, users can't tell you what they want. But you can figure it out.
Yesterday Kablooe president, Tom KraMer, unveiled techniques, processes, and best practices for uncovering true, deep user needs to Medical Device Innovation Fellows at the University of Minnesota's Medical Device center.
His talk centered on ethnographic methods and how they can be useful in medical device design and development, formative studies, design verification, usability studies, and human factors engineering. Tom was able to share with them examples from Kablooe research, and demonstrate actual tools used in Kablooe ethnographys.
The takeaway was a solid understanding of how the practices shared can dramatically increase the percentage of user adoption for new devices, and bring considerable competitive advantage in the marketplace.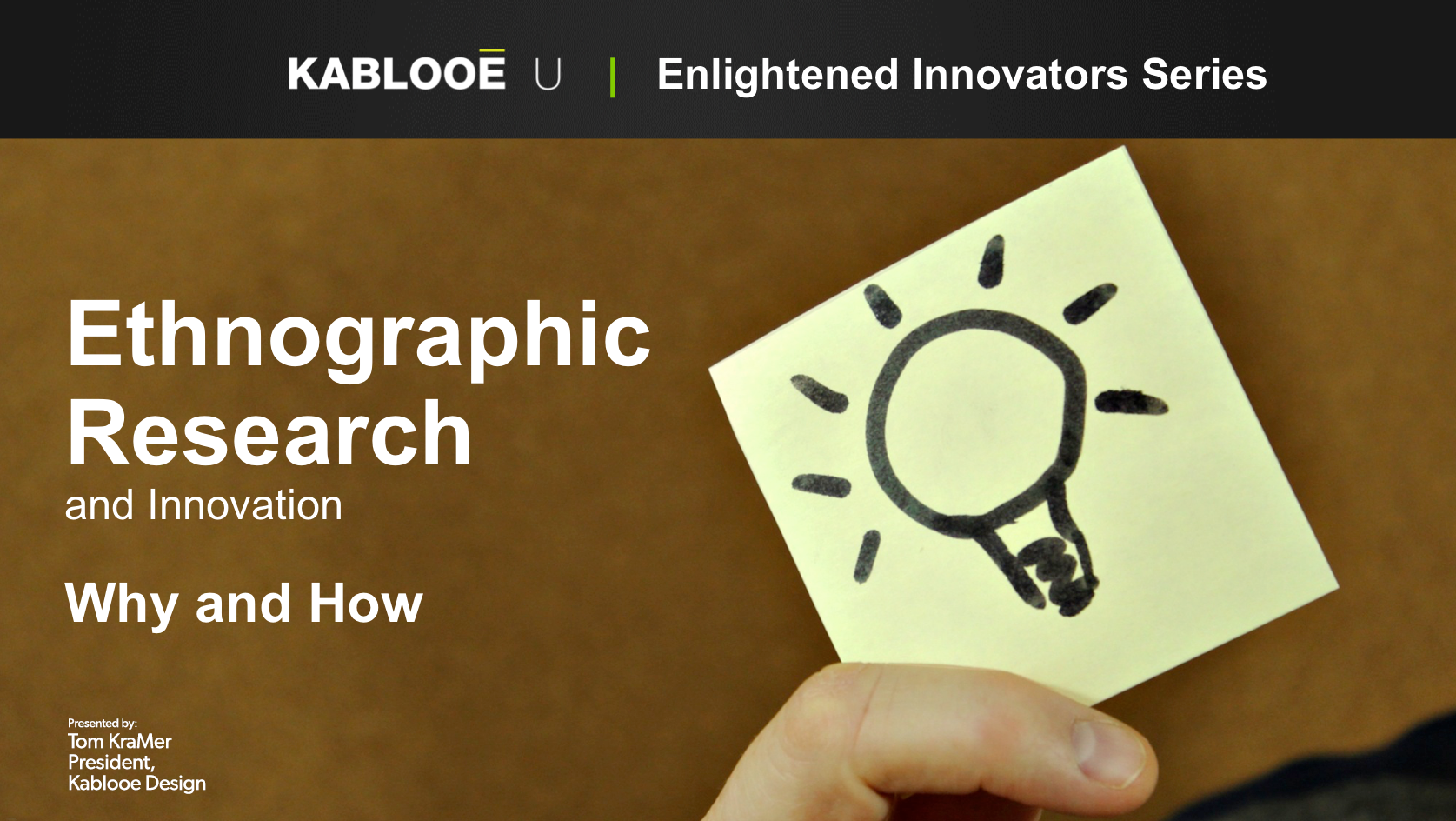 Interested in making your next innovation a market success? Check out our other webinars at www.kablooe.com, or take a look at this one we think you might like titled "Designing for Reimbursement, How and Why"