Kablooe engineer, Dallas Erdahl, rocked the house with his band, "Whosah" at the Varsity theater in Minneapolis this Saturday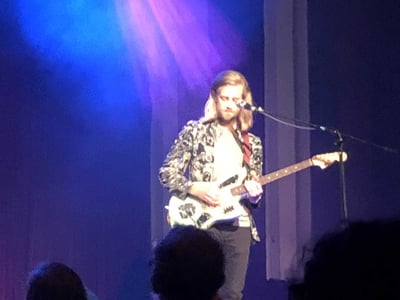 This Saturday was another chance to see Kablooe talent in action. This time it wasn't the ingenious design and engineering aptitude coming from a Kablooe engineer. Instead it was the raw, artistic talent of music. Dallas played lead guitar on stage with Whosah, and exhibited an impressively comprehensive guitar mastery to a crowd at the famed Varsity theatre.
You never know what you will find going on at Kablooe. Musicians, instruments, drones, lumber, unicycles, frisbees and games are all prevalent. Great medtech product design never takes a back seat to fun here though. It just sprouts out stronger and deeper because of it.
Free Bird!!!