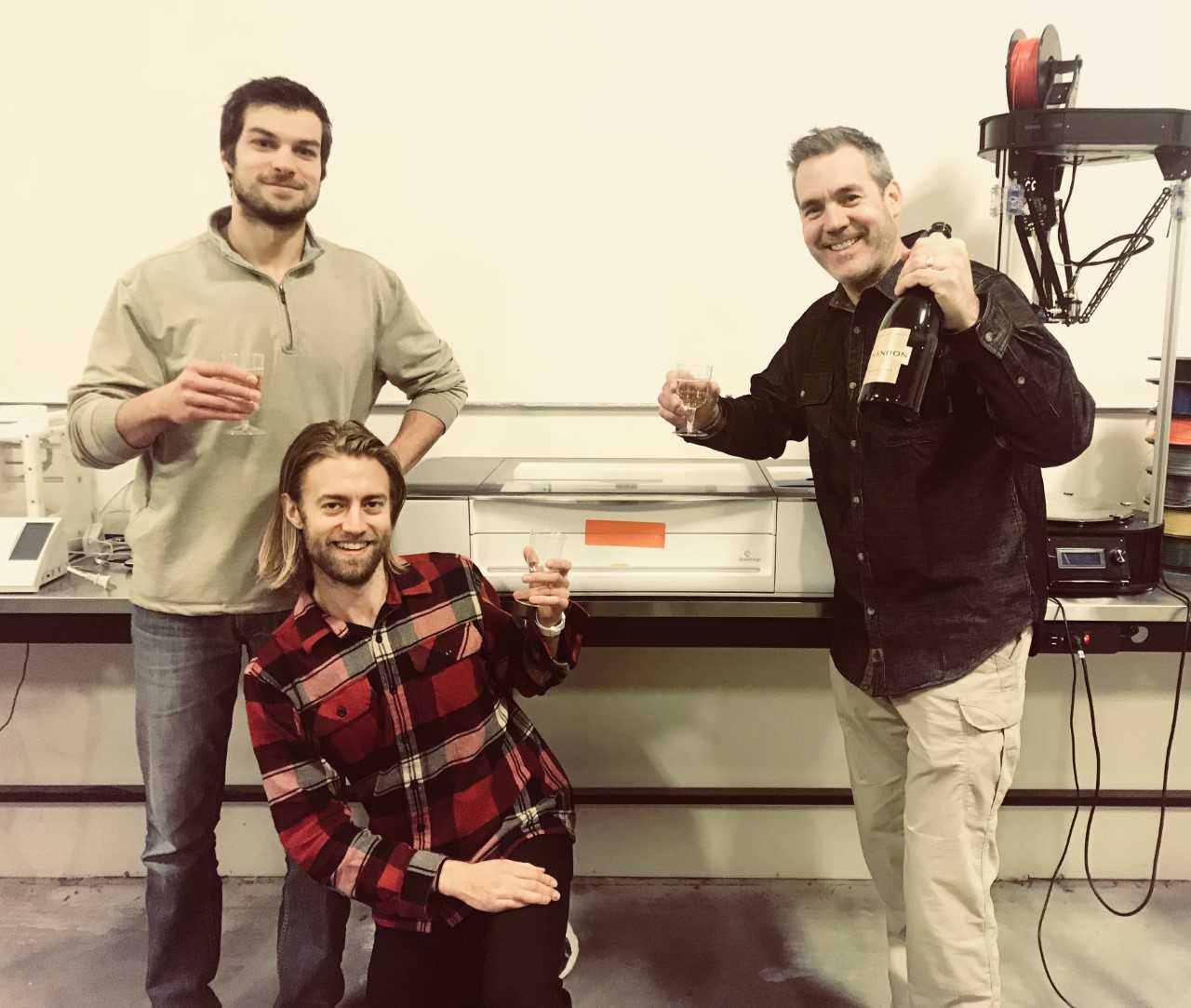 After two years of waiting on a Kickstarter campaign, the Glowforge laser cutter and engraver finally arrived! For two years a cardboard cutout of the device occupied the space on the Kablooe rapid prototyping bench in the Kablooe Device Lab. However, it was not much use for quick prototypes. Now the lab will have the ability to laser cut prototype parts of an infinite length, and a width of about 2 feet.
A celebratory fracas ensued in the Kablooe lab, with champagne corks popping and songs of "Auld Lang Syne" ensuing. A good time was had by all.
Now it is time to put it to the test. Do you have a prototyping need? Give us a call, and let us put our new laser cutter to the test.