CAD! Hawk Ridge Systems and CAD met at ProKart in Maple Grove on May 24th. It was a hot day and the teams battled it out.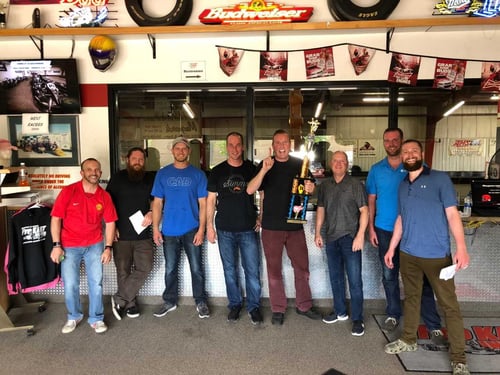 Jesse Hahn from CAD says, "We were able to squeak out a win against Hawk Ridge Systems. They put up a good fight and it came down to .316 seconds. It was a hot one, heat index pushing 100 but still a super fun day and it was great to spend some time with the Hawk Ridge team."
If you are interested in taking on the reigning champs, please let us know!