Burning off steam at work... again.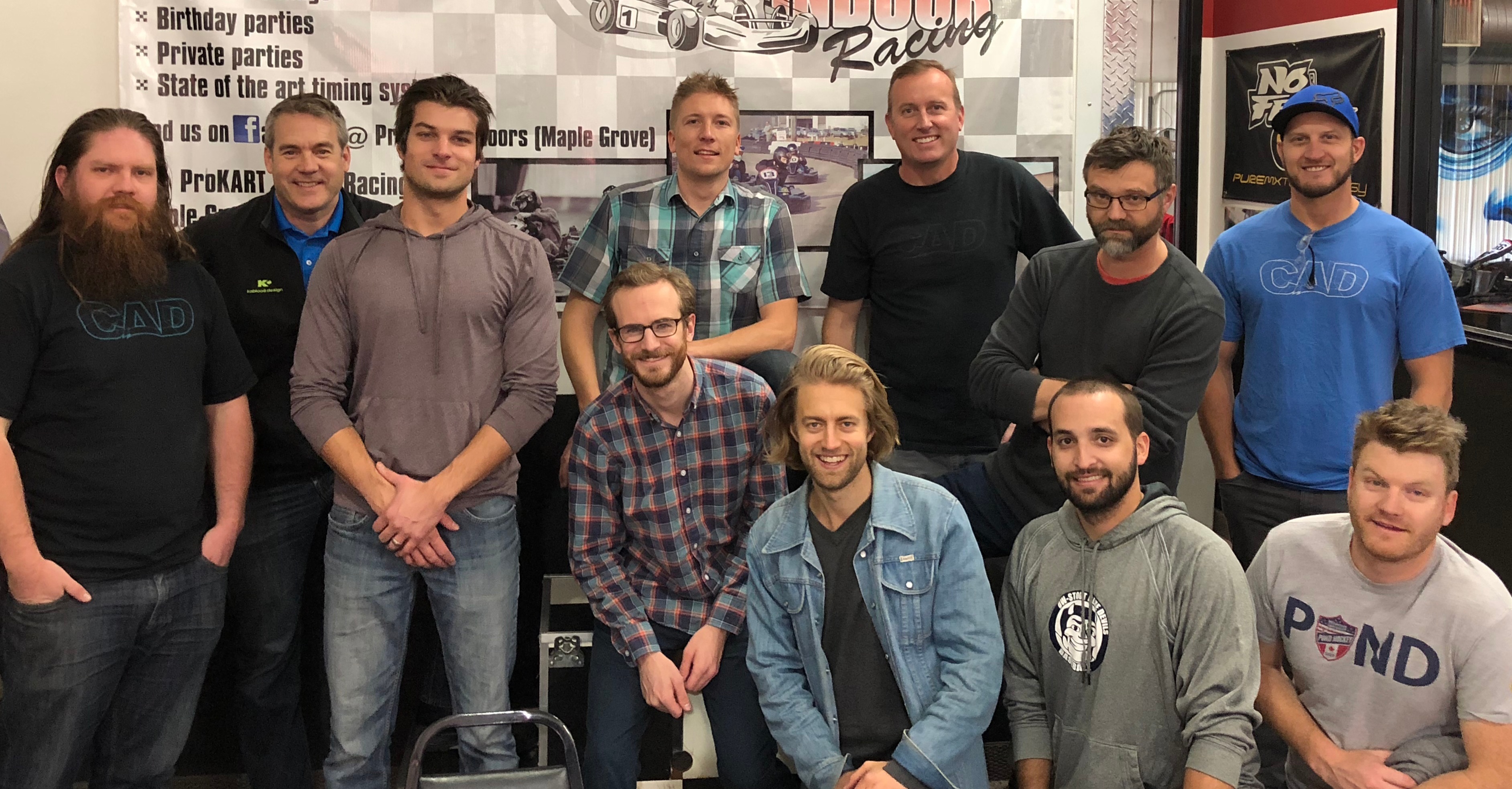 Today the Kablooe Kart Rage team took on the guys from CAD in an extreme go-cart racing challenge. The Kablooe team put forth a valiant effort, but fell short of the victory by coming in 1.4 seconds behind the CAD team in total overall combined lap time.
1.4 seconds sounds close in normal daily life, but in the racing world, that kind of gap makes you toast. The CAD team raced well and will be the new guardians of the much sought after Kart Rage Trophy. Hat's off to the team at CAD!
If any teams would like to take on the champs, contact Kablooe Design and we will arrange an official match. It's a rush!