Local medtech giant Earl Bakken passes away at the age of 94.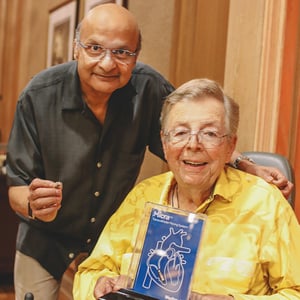 Earl Bakken was the founder of Medtronic and a giant in the Minnesota medtech industry.
I can't even count the number of times that I have seen the black and white picture of Earl as a young mechanical engineer working at a desk in his garage on the first pacemaker. At least an equal number of times I have heard the stories of how G. Walter Lillehei used Earl's prototype device to save the life of a child immediately after removing it from a canine test the night before.
It's fun to see how industries progress from humble beginnings, and this medtech ecosystem in Minnesota will forever be indebted to Earl. His work at Medtronic has spun off countless entrepreneurs who have started up countless medtech companies who have saved millions of lives in the process. Minnesota is now one of the top Medtech geographies in the world and thanks go in large part, to Earl Bakken. Kablooe Design would like to thank Earl and his family for everything he has done to make the work that we do each day possible. Kablooe can have a mission statement about improving lives because of Earl's efforts.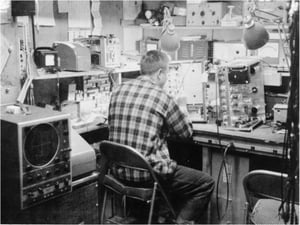 Earl will be missed, but his legacy will live on through the innovative endeavors of all creative minded medtech product developers who are following in his footsteps here in Minnesota.
https://www.kare11.com/article/news/medtronic-founder-earl-bakken-dies/89-606583853